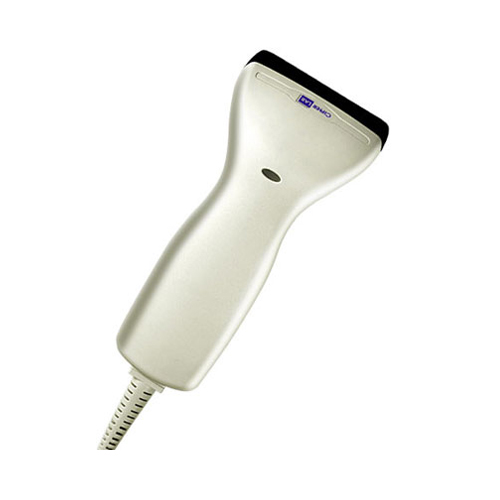 CCD 1000
Fast, easy, and accurate scanning add up to real value for AIDC devices. CipherLab's affordable handheld corded scanners deliver reliability at its finest for streamlining workflow. With fast paced scanning always in demand, these handheld scanners will accelerate your productivity in the applications such as point-of-sale, document processing, personal data identification and inventory control in the retail, healthcare and manufacturing industries.
Overview
Enhanced Depth of Field Ranges from Wide to Tiny
User-friendly Design with Swift Scanning Capabilities
Affordability Built with Reliable Performance and Warranty
Accurate Scanning with Wide Barcode Flexibility
Reliable Scanning Built for the Rugged Environments
Specifications
Physical Characteristics
17 x 8 x 4.8 cm / 6.7 x 3.1 x 1.9 in
203 g / 7.2 oz.
Ivory or Black
Rubber switch
Performance Characteristics
Linear imaging scanner (for barcodes up to 150mm wide)
1500 pixels
Red LED (650 nm)
Inquiry